The Guarnieri Home Web Page

Guestbook
2002-2001 Guestbook Entries
---
My grandmother was Elena Guarneri, possibly a descendent of the Guarneri violin maker family. I understand that a branch of the family moved outside Philadelphia PA, to Wayne PA, and made pianos. Besides Elena there was Marie. And Robert. Any information would be appreciated. Ellen ellsil@hotmail.com
Ellen Silvers <ellsil@hotmail.com>
Chantilly, VA USA - Tuesday, December 31, 2002 at 08:37:12 (PST)
---
Your site is really wonderful! You have done a great job. Thank you for providing such great information. I especially love the pages on Neirone. What a "Heaven on Earth"!
Wendy Deakins(Gardella Family) <wendy@sunset.net>
Oroville, CA USA - Saturday, December 28, 2002 at 12:41:12 (PST)
---
Hi, I just saw my Great Grand father's name on your list. Frank Determan and his wife was Maria Sanders.
Fr. Dominic (Darrel) Hahn <dhahn@hctc.com>
Shelton, WA USA - Tuesday, December 10, 2002 at 10:26:32 (PST)
---
Wonderful WEB page. Thank you. To the many people who asked about violins with a Guarnieri label, I believe many semi-original labels have been put on modern violins of uncertain origin.
Michael Guanieri <mguarnieri@comcast.net>
Baltimore, MD USA - Monday, December 09, 2002 at 13:11:14 (PST)
---
I don't know if I'm in the right place! My last name imguarnieri@comcast.net>
Baltimore, MD USA - Monday, December 09, 2002 at 13:11:14 (PST)
---
I don't know if I'm in the right place! My last name is Guarineri, but I've told so many times that it really should be Guarnieri. There are a few of us Guarineri's in my family, but we're a dying breed. My nephew is the last of the line as far as we know. Please tell me if there are any other Guarineri's out there! Thanks, Lauren :o)
Lauren Guarineri <lguarineri@yahoo.com>
Hicksville, NY USA - Wednesday, December 04, 2002 at 07:08:42 (PST)
---
Just Found Guarnieri Site-this is terrific-I have been looking for my Mothers family for so long and the town of Puglianello Italt- just found the correct spelling! My Grandmother was Carmella Guarnieri Madonna and Grandfather Lorenzo Madonna both listed as being born in Puglianello, and leaving from Naples to come to America-early 1900's -settled in Richlands Va. Carmella brought her nephew Marco Warner (Guarnieri ) with her from Italy. My Mother was Josephine Madonna/(Guarnieri/Warner) Madonna. I am looking forward to finding more family!Keep up the good job-reading the postings is really great! My Email is jimnjune_pitts@yahoo.com
JuneProffitt Madonna/Guarnieri(Warner) Pitts <jimnjune_pitts@yahoo.com>
Oak Forest , Ill USA - Monday, December 02, 2002 at 12:37:16 (PST)
---
I was looking for history on Victor Bouno, he and my mom are first cousins. Her dad was Nick Bouno,and lived in San Diego,Cal. I would like more history on them. My grandfathers mother's madien name was Caralutchi. Thank, Nola Murphy
Nola Murphy <cigamsti@hotmail.com>
Fairfield Glade, Tn USA - Wednesday, November 27, 2002 at 08:15:46 (PST)
---
I am married to Frank Guarnieri, Sr. who hails from San Lorenzo, CA. AKA/ Francesco Aldo Guarnieri, Sr. We have alot of information to add to this site regarding his family and the family we have started. It is such a treat to be abel to learn about our surname and learn about all the other Guarnieri's out there. We will send our info soon...
KELLY GUARNIERI <KGUARNIERI@JHLAW.NET>
KENNESAW, GA USA - Friday, November 22, 2002 at 08:51:12 (PST)
---
My name was changed in PA when my Father was in Elementary school. The people that were teaching could not pronounce the Italian language, and therefore changed the name.
Gerald A J Warnero <capodeuno@prodigy.net>
Austin, TX USA - Monday, November 18, 2002 at 18:40:58 (PST)
---
Just want to say THANX for all the great info you have gathered and made available about my family. What can I do in return? Also, how can I update some of the family tree info you have?
Tom Morreale <thmoreale@cox.net>
Chesapeake, VA USA - Thursday, November 14, 2002 at 16:19:18 (PST)
---
I own a Guarnieni Violin, dated 1725.
Carol Carnahan <izum@webtv.net>
Des Moines, Ia USA - Thursday, November 14, 2002 at 10:35:02 (PST)
---
a great site . mugu mugug ùugugu
bsure <bnsure1@mugu.com>
lome, lome togo - Monday, October 28, 2002 at 07:56:41 (PST)
---
Great site! Keep on rockin'...I just love visiting this page! Bellissimo!!
AlfonsoGuarnieri
Brooklyn, NY USA - Tuesday, October 08, 2002 at 19:32:03 (PDT)
---
Great site. We're a fairly large family after all, and all over the place too. Good to see it. Keep up the good work.
Bob Guarnieri
USA - Monday, September 30, 2002 at 13:10:07 (PDT)
---
I was wondering if there were any other Guarnieri's in the Atlanta area...
Angie Guarnieri <angelaguarnieri@msn.com>
Atlanta, Ga USA - Monday, September 16, 2002 at 14:51:21 (PDT)
---
What a wonderful web site. My grandmother was Caterina Guarnieri married my grandfther Domenico Sciarretti in San Salvatore Telesino, province of Benevento. My father who was born there was Giovanni. My great-grandmother and grandfather were Carmella and Samuel Guarnieri. I know I have some relatives in Canada. God Bless all the Guarnieri's. Love you all!
Louise Sciarretti <sml9@webtv.net>
New Haven, Ct. USA - Thursday, September 12, 2002 at 22:39:21 (PDT)
---
On and off for the past 7 years, I've been trying to put together a connection with the Cirabisi's I've found. I just recently married (Cirabisi is my maiden name) and am now living in Lynbrook but my father, grandparents (both deceased) and my 3 uncles all originated from Palermo, Sicily. If there is anyone out there who may have some info to share, please contact me. I would really appreciate it.
Catherine Cirabisi <angel12074@aol.com>
Lynbrook, NY USA - Tuesday, September 10, 2002 at 08:46:50 (PDT)
---
I enjoy looking at your Web Site. I am one of the Bernard Kuhl descendants.
Mary Louise Sauer <jmsauer@frontiernet.net>
Le Mars, IA USA - Tuesday, September 03, 2002 at 18:24:37 (PDT)
---
I am looking for someone who might be interested in a old violin. We know of it to be at least 80 years old if not more. It has been appraised and is in good condition but the bow needs restrung. If you might be interested please contact me. Serious inquiries only. The label reads Josef Guarnerius fecit Cremonae anno 1743 IHS.
Heidi <khhause@htol.net>
Greenville , PA USA - Friday, August 23, 2002 at 18:27:58 (PDT)
---
Hello. You have a very nice site here. I am trying to find information on my maiden name TUSCAN. It is very hard as it evid. is rare. I did find a site that spelled it out that Tuscan is supposedly an Americanized version of Toscani, and many other versions of the name. My ancestors came to America earlier than all other Tuscans I have corresponded with. Mine were here in the 1700s. If anyone there has any info.I would appreciate it. Thanks Sal
Sally Foster <salfost@yahoo.com>
Solon, Maine USA - Thursday, August 22, 2002 at 06:17:40 (PDT)
---
I am the grand daughter of Augostina and Maria (Rosasco) Lavagnino. Could I give you some information on them?
Gertrude Lavagnino Wynsberge <ewynsberge@surfbest.net>
Livonia, Mi USA - Friday, August 16, 2002 at 20:25:57 (PDT)
---
I really like this web page. I play violin (Gr.8) and piano (Gr.6.) I'm in Gr. 9 school. I think it's really neat to tell all about a violin maker from long ago and show pictures and things. I like learning about famous people in the violin world. Thanks so much!
Bryna Quiring
Canada - Friday, August 16, 2002 at 16:01:26 (PDT)
---
The Guarnieri´s of the world have a BMW dealership with their name visit www.gguarnieri.com or www.bmw.es/guarnieri
Mario Guarnieri <mario.guarnieri@guarnieri.net.bmw.es>
Malaga, Spain - Friday, August 16, 2002 at 05:25:20 (PDT)
---
Great site Tony! Keep on rockin'...I just love visiting this page! Bellissimo!!
Trisha Marie Guarnieri-Laukaitis <trish@amitysworld.com>
Patchogue, NY USA - Thursday, August 01, 2002 at 20:51:36 (PDT)
---
DEAREST TONY - today I read the story of HOW you put your (OURS!) WONDERFUL and AMAZING page together - and I am MORE of a fan than ever, for the wonderful person you are and the fabulous work you have done! Heartiest Wishes from the Guarnieris of BRAZIL - Cecilia, Flavio, Paulo, Francisco, Carolina and Lucas - not to forget my ex-husband GIANFRANCESCO, now the grandfather of FIVE - and the 6th already on his/her way! All my love, cece (kiss Jan&kiddos!)
Cecilia (Guarnieri) Thompson <cecithompson@uol.com.br>
Sao Paulo, SP BRAZIL - Thursday, July 25, 2002 at 14:59:30 (PDT)
---
I am interested in finding information on a Josef Guarnerius fecit Cremonae Anno 1743 IHS violin. Anyone with information please write to me.
Heidi H. <khhause@htol.net>
Greenville, PA USA - Wednesday, July 24, 2002 at 22:14:02 (PDT)
---
My great grandfather was Salvatore Guarnieri, most likely last known Brooklyn, NY. His daughter was my Grandma Lucy!! Bless her soul!! She married Frank Cirabisi. His son was Phillip Frank Cirabisi.
M.Cirabisi <mikeisibarico@hotmail.com>
MI USA - Saturday, July 13, 2002 at 19:56:53 (PDT)
---
AS I mentioned durring my last login, I have updated my info with my current E-Mail address. Again I would appreciate hearing from any-one who may have any information concerning the gaps in my knowledge of the family. Thanks. Joe Guarnera
Joseph J. Guarnera <jzbcdeg@mail.com>
Ware, MA USA - Tuesday, July 09, 2002 at 15:13:44 (PDT)
---
Fantastic to have a sight dedicated to our family name. I was born in Alife, Caserta but grew up in Manchester in the north of England, couldn't get a more contrasting place but I loved Manchester. Now I live in south-east London (UK). I'll be checking in to this web-site regularly.
Mario Guarnieri <marioguarnieri@dt1.demon.co.uk>
London, UK - Saturday, July 06, 2002 at 09:18:55 (PDT)
---
Sorry for bad spelling of "Guarnieri" :-)
Shirley <shirleyreid@supanet.com>
Edinburgh, Scotland - Monday, July 01, 2002 at 17:00:37 (PDT)
---
Very well designed & informative site of the Guarneri dynasty.
Shirley <shirleyreid@supanet.com>
Edinburgh, Scotland - Monday, July 01, 2002 at 16:59:42 (PDT)
---
hola soy lisandro guarnieri, me gustaria contactarme con algun guarnieri para saber mas de este hermoso apellido. saludos lichi
LISANDRO GUARNIERI <lisandroguarnieri@hotmail.com>
venado tuerto,santa fe, argentina - Friday, June 28, 2002 at 06:55:03 (PDT)
---
This is my E-mail address please im me.
Joseph James Guarnera <jzbcdeg@mail.com>
Ware, MA USA - Monday, June 24, 2002 at 13:24:57 (PDT)
---
My grandfather and family "came over" in first decade of 20th century with his mother, who I only know as "Big Nana" I have always been told that our family are world renouned violin makers. I myself have a busy carpenter all of my adult life. My grandfather, James Guarnera, finished his schooling in this country to become a pharmacist. As soon as he was able to, he opened his first pharmacy 'Delahantys, on Armory St. in Springfield,MA. In 1941, he and his brother, a stone mason, built the building that housed The Wilbraham Pharmacy for nearly 50 years. This new place was a short distance from the first in Wilbraham MA. on the Boston Post Road. One of his sons, his son, my father , John William schooled in pharmacy, licensed and followed in his father's footsteps to work their untill My grandfather's passing. Our family setteled in that town untill the passing of both my grandparents. Very briefly, my lineage is 50% calabresa from both my grandfaters, 25% British from my paternal grandmother, and 25% Stottish from my maternal grandmother. I am not sure of my E-Mail address, as it is new, and I think un-necessarily complicated, I will include it at a later time, asap. Thank you for this wonderfull history. Ciou for now, Joe
Joseph James Guarnera
Ware, MA USA - Wednesday, June 19, 2002 at 11:16:33 (PDT)
---
i seem to have taken on a unique spelling of the guarnieri name.from what i am told,my great grandparents immigrated from sicily at the turn of the century(1900) and came thru baton rouge ,louisianna.we retained a french spelling of the name.there are some guarneiri's living near me.my grandparents names were anthony and mary.they passed when i was about 10 years old .i am now 38.its good to know that there are many guarnere's and guarnieri's around
ronald guarnere <rebar372000@yahoo.com>
vidor, tx USA - Friday, June 07, 2002 at 21:12:05 (PDT)
---
looking for good buys on French style bows for the double bass
Paul Sherf <psherf1@ameritech.net>
Allen Park, MI USA - Tuesday, May 21, 2002 at 11:47:06 (PDT)
---
Great web site !! never really new how many Guarnieri's there were.
AnMarie Guarnieri <mullbroinc@adelphia.net>
Buffalo, Ny USA - Thursday, May 16, 2002 at 16:12:53 (PDT)
---
i love violins and their builders so this is the side to be
luc conrardy <luc.conrardy@pandora.be>
turnhout, belgium europe - Monday, May 13, 2002 at 13:10:25 (PDT)
---
I am interested in acquiring information regarding the Joseph Guarneious fecit Ceremonae anne 1736 IHS. How does one tell a copy from an original?
Laura <lcaprez@austinc.edu>
Sherman, USA - Saturday, May 04, 2002 at 21:37:46 (PDT)
---
Necesitaría información sobre la procedencia de un violín con etiqueta que contiene estos datos: Josef Guarnerins fecit.Cremonae anno 1758 IHS. Muchas gracias.
Verónica Piangatelli <rciar@s8.coopenet.com.ar>
Pigüé (Bs.As), Argentina - Wednesday, April 24, 2002 at 05:06:17 (PDT)
---
I just wanna say that i LOVE this web site, i have been playing the violin for 10 years, and music is definatly a HUGE part of my life, these songs that you have posted on your web site are awesome and i have played them on my violin.
Stephanie <grkprnss616@aol.com>
farmingdale, ny USA - Friday, April 19, 2002 at 14:49:27 (PDT)
---
What can I say? It's incredible! I'd like to rebuild my family history. Wneh I have time, I'll do it. Bye
Davide Guarnieri <4davide@virgilio.it>
Ferrara, Italy - Monday, April 15, 2002 at 03:09:45 (PDT)
---
Very good webpage you have here, and best greetings to all your visitors. And people You Are also --> WELCOME <-- To Visit My Webpage as well --> Some good informations and much more.

27 IDX 106 - Odinn
Akranes, ICELAND - Tuesday, April 09, 2002 at 03:06:26 (PDT)
---
Hi everyone!, I'm from Mexico, your page is great. I'm studying violin and I have one that people say that has the type of a Guarnieri, I want to know the characteristics of a real Guarnieri violin. Thanks!
Lourdes Glz Huesca <zulima34@netscape.com>
Mexico, Mexico - Saturday, April 06, 2002 at 10:33:25 (PST)
---
I have been remiss by not following this web site. I did add my family to the site around 1997-98 but alas have been neglient by not checking this site on a monthly nor even a yearly basis. I found today that my cousin and his wife sent a beautiful message last year.They requested recipe's and suggested a Guarnieri reunion in Nierone,Italy at some time. I concur that would be great if Nierone could handle such a large crowd. I visited in 1963 and had the priviledge of meeting many of the people my uncle Gus knew and was friendly with. Tom and Catherine Guarnieri have a wonderful Idea! They reported the last two surviving Guarnieri's in Warren Ohio, unfortunatley my father is no longer with us. He passed on in December 2001 and is survived by his sister Sara (Guarnieri) Fusco and ten of his eleven children. Fred left a fine legacy for the Guarnieri's world wide. His children have done him proud. They are prominent Lawyers,Engineers,businessmen and home makers extrodinaire. His grandchildren(32) and great grandchildren (23) have followed his example. Dad was ninety at his death and all his children scattered through the US were able to attend his burial as was many of his grandchildren,nephews and nieces, his sister and many many friends. I know he would have been proud , his oldest son Frank gave a stirring tribute to our Dad with out allowing emotion to overide his presentation. There were no dry eyes after his eulogy. Thanks Frank!! I'll bid good bye and again thank Anthony for all the time and energy he took to put this web page together. Fred R Guarnieri Jr
Fred R Guarnieri Jr <freddyliq@yahoo.com>
Haddon Twp, NJ USA - Sunday, March 31, 2002 at 12:07:10 (PST)
---
Great Site. My grandparents Frank and Maria Basso were from Neirone. Anyone that has any info on Basso's from Neirone would be appreciated. Thanks.
Robert Basso <rab@ipppays.com>
Morristown, NJ USA - Wednesday, March 27, 2002 at 13:13:53 (PST)
---
its a good sight
laura mckenny
USA - Thursday, March 14, 2002 at 09:53:28 (PST)
---
Such a treat, the musical background!!!
Laurel Lewis <Lorlo@aol.com>
Minneapolis, Mn USA - Sunday, March 10, 2002 at 13:05:04 (PST)
---
Hello! I'm very surprised about this site. My grandfather was from Castelbuono, Sicilia. I'm trying to find more data. I'll be in contact. Anche sto imparando italiano. Ciao.
Javier Vicente Guarnieri <jguarnieri@ar.inter.net>
Coronel Suárez, BsAs Argentina - Thursday, March 07, 2002 at 17:50:55 (PST)
---
Envio um grade abraço a toda família Guarnieri.. Desejo receber informações com relação a Família Guarnieri no Brasil, em especial no estado do Espírito Santo.
Marcos Aurelio G. Guarnieri <mguarnier@hotmail.com>
Vila Velha, ES BRASIL - Tuesday, March 05, 2002 at 14:20:35 (PST)
---
Parabéns pelo site foi muito bom ver este site,gostaria de se comunicar com pessoas da familia guarnieri,principalmente do Brasil.
Edivar luiz guarnieri <guarnieriedivar@sf.com.br>
chapecó, sc BRASIL - Monday, February 25, 2002 at 21:55:10 (PST)
---
I play a violin which carries the inscription ''JOSEPH GUARNERIUS FECIT CREMONAE 1724 ANNO''........could anyone halp me as to its authentisity or worth???Thank-You for your help, it is greatly appreciated.
Sharon Weir <sharon_weir90@hotmail.com>
Castlebar, IRELAND - Wednesday, February 13, 2002 at 09:41:50 (PST)
---
My visit to your page: I'm looking for information about the famous "Prince of "Orange", built in 1743 by Guiseppe Antonio Buarnieri (Gesú). This violin is playing by Invan Zenaty, teacher in Music Academy in Dresden. He was played on 15-11-2001 in Cartagena with Camera Orchestra Leos Janacek. Of course it sound very well. Do you know the history of this famous violin? My name (Rapallo): Origial of Arenzano (Genova), my family came to Spain on 18th century, and from then remain in Spain without any relationship with Italy. yours Javier
Javier Rapallo <fjrdom@hotmail.com>
Cartagena, Spain - Wednesday, January 30, 2002 at 03:57:34 (PST)
---
I'm 54, born and rasied on the lower eastside NYC. My grandparents Fedili Gardella and Angela Cappuro migrated to NYC and married there. My dad, Peter married Alice Prelli (Retorto, Prov. di Ferriere) Familiar with the many of th surnames from your site although with the demise of 'the neighborhood' lost track of them. GREAT SITE - whenever anyone wants to know about the Gardella heritage I refer them to you.
Peter Gardella <pgarde3376@aol.com>
Altoona, PA USA - Thursday, January 24, 2002 at 18:47:10 (PST)
---
Hi! till the end of january i'll be in Chicago so ... if someone of OUR family want to meet me send me an email! Ciao Franco
Franco <franco75@lycos.com>
Villafranca, VR Italy - Monday, January 21, 2002 at 15:35:25 (PST)
---
I just want to say hi to every Guarnieri in the world. I am from Argentina, but my grand-parents were from Locorotondo, Italy (near Bari, in the south). Anyone have family there? Best wishes.
Adriano Guarnieri <adr86@yahoo.com>
Mendoza, MZA Argentina - Thursday, January 17, 2002 at 20:10:20 (PST)
---
Very impressive!
Dawn Redden <adriananddawn@blueyonder.co.uk>
Wallington, UK - Thursday, January 17, 2002 at 12:26:18 (PST)
---
Fascinating - lived here all my adult life but had to go to Tifton Ga. to discover you!
Betty Jarman
Grand Rapids, MI USA - Friday, January 04, 2002 at 07:35:20 (PST)
---
Mi chiamo Nicoletta. Sono nata negli Stati Uniti in 1966, ma studiato Italiano a Roma (e Francese a Vieux Quebec). Mi sono laureta negli stati (tre volte). Miei genetori (bisnonni) sono venuti di San Cataldo, Sicilia. Mi piacerebbe di scambiarci le notizie. Questo website e veramente favoloso!!! Ciao a tutti!!! Aspettero le notizie!
Nicoletta Guarnieri <nicoletta234@aol.com>
Brecksville, Ohio USA - Friday, January 04, 2002 at 00:17:54 (PST)
---
Yes,, Another Year Has Passed Us By,, Let This Past Year Be A Reminder For All Of Us To Be Thankful For The Things We Have In Life,!! Our Families, Our Freedoms, Our Life's, Our Country, Let Us Never Take Any Of These For Granted... & Remember Those Who Fight To Maintain These Gifts Of Life,& Those Who Have Died,, So That We May Enjoy The Freedoms We Have Today,, A Quote From Song We All Know To Well I Think Says It All,,!! ""If Tomorrow All The Things Were Gone,, I Worked For All My Life, & I Had To Start Again With Just My Children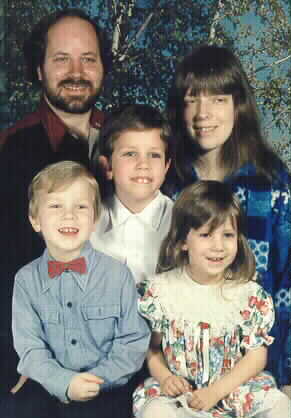 & My Wife,
I
Thank My Lucky Stars

To Be living Here Today,, Cause The Flag
Still Stands For Freedom & They Can't Take That Away,, & I'm Proud To Be An American Where At Least I Know I'm Free,, & I Won't Forget The Men & Women Who Died & Gave That Right to Me, & I Gladly Stand Up Next To You & Defend Her Still Today, Cause There Ain't No Doubt I Love This Land,, GOD BLESS THE U.S.A.""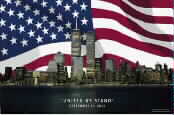 Anthony J. Guarnieri <anthony@guarnieri.com>
Warren, MI USA - Tuesday, January 01, 2002 at 09:11:01 (PST)
---
So wonderful to read comments from Guarnieri's from all over the world...probably like others, I thought there were not many of us out there...thank you for the web page and the opportunity to share messages.
Carl Guarnieri <Carlg2498@aol.com>
middleburg Hts, oh USA - Thursday, December 27, 2001 at 15:30:33 (PST)
---
Hi big family! i'm coming to Chicago (from 2nd jan to 2nd feb 2002)to my american girlfriend. I'm really glad if someone of Guarnieri's family would meet me in Chicago. Buon Natale e felice anno nuovo ciao a tutti Franco Guarnieri
Franco <franco75@lycos.com>
Villafranca of Verona, VR Italy - Monday, December 17, 2001 at 13:14:51 (PST)
---
This Is A Test To See If Our Guestbook Is Working Again,, My Apoligies To Everyone for the past few months The Guestbook Has been Down,,
Anthony J. Guarnieri <anthony@guarnieri.com>
Warren, MI USA - Saturday, December 15, 2001 at 22:47:18 (PST)
---
A big hello to Guarnieris everywhere. From what I can tell there is only a handful of us in England. We are: John Henry b. 10/7/1929 Married Margaret Lucille Baitup 5/3/1955 And their kids: Steven b.28/4/60 Anne b.27/1/63 Andrew b.27/5/65 Jonathan b.19/8/69 and my daughter Hannah b.5/4/01 love to hear from any of you.
Jonathan Guarnieri <Jay.Guarnieri@tres.bnc.ca>
London, England - Friday, November 16, 2001 at 02:05:28 (PST)
---
Enjoyed the work you have done. I came upon it while browsing the internet. I have done substantial Rosasco genealogy also. Our line comes from Gattorna, Liguria to California. I notice there are a lot of Rosascos in your tree. I shall search more carefully a bit later when I have more time. Good work and a great web site.
Toni Rosasco <rosasco@neworld.net>
Auburn, CA USA - Thursday, November 08, 2001 at 22:21:31 (PST)
---
Looks good...kinda a bandwidth sucker but that is ok....Love ya Shell.........
Aaron <bigbitesat711@aol.com>
Bay City, Mi USA - Monday, November 05, 2001 at 23:50:34 (PST)
---
Greetings to all the Guarnieris. My name is Tony Guarnieri I live in Stamford Connecticut USA. I was born in small town called Rose, province of Cosenza in Calabria (Southern Italy). Came to the US in Dec. 1961 with my mother Viola, my older sister Rita, my younger brother Rocco,and my younger sister Gina. My father Eugenio immigrated to the US in April 1961. Two older brothers Franco and Luigi immigrated to the US in the late 50s. We all resided in Cos Cob, Greenwich, Connecticut. It's great to have a web site dedicated to the GUARNIERI name. We must keep it growing so that it will be there for our children's children. I want to take a moment and congratulate the individuals responsible for putting this web site together. It is now up to us to keep it growing. I would truly enjoy hearing from anyone of you. God bless you and your loved ones. Ciao...Tony
Tony Guarnieri <lcat0023@aol.com>
Stamford, CT USA - Wednesday, October 31, 2001 at 18:55:16 (PST)
---
Don't know any of y'all, but I thought I would drop a line here on the Guarnieri web page. My grandparents lived around Morfaso, Italy and our family still has our house and land up there. Just wanted to connect with the family.
Paul Guarnieri <inkspot78@aol.com>
Fort Wayne, IN USA - Wednesday, October 17, 2001 at 22:46:23 (PDT)
---
I would just like to say HI to everyone, I'm a old friend of Michele's and just thought i would visit the website again, you're doing a great job with it.
Robert Cole <robert617@hotmail.com>
Clarkston, MI USA - Wednesday, October 17, 2001 at 06:32:12 (PDT)
---
just to say happy birthday to another GUARNIERI. my nephew ANTHONY JAMES GUARNIERI who will be 4 on the 20th of this month.big hug and kisses from uncle giovanni.
giovanni toni guarnieri <giv@totalise.co.uk>
london, england - Friday, October 12, 2001 at 02:37:47 (PDT)
---
i was shocked too, to see soon many GUARNIERI'S. just to say hello from england were there are not many of us atall.i loved this site. chao.
giovanni toni guarnieri <giv@totalise.co.uk>
london, england - Friday, October 12, 2001 at 02:24:37 (PDT)
---
This is just to announce 2 more Guarnieri in the world. Andrea Guarnieri born in Bari on 4 April 1998 and Edoardo Guarnieri born in Bari on 24 August 2000. Naturally they are my sons. Bye bye
Giovanni Guarnieri <gguarnieri@libero.it>
Bari, Italy - Thursday, October 11, 2001 at 01:19:46 (PDT)
---
Hello everyone!!! The construction has begun!!! I'm reconstructing the Email Address book... I would like everyone and anyone with information that needs to or you would like to be on the page to email me. I need new email addresses, locations, even a personal webpage you might have and want people to go check out. Please send me the information soon as I am going to be finishing the site in the next week or so!! :0) Thanks!!! Hope to hear from you soon!!!
Michele <michele@guarnieri.com>
North Babylon, NY USA - Saturday, September 29, 2001 at 19:06:20 (PDT)
---
I need to get some informaiton on this violin, Joseph Guarnerius fecit cremonae anno 1732 IHS. How much is it worth?
Joanne <califroll@hotmail.com>
LA, CA USA - Sunday, September 23, 2001 at 05:34:20 (PDT)
---
My husband's family came from sicily. His mother's maiden name (Rose) was Carlisi. His father's name, Joseph. I believe the town is Montedoro.
Fran Mantione <cheska@totcon.com>
DeLand, FL USA - Friday, September 21, 2001 at 12:01:19 (PDT)
---
I was just seeing how many Guarnere's there were out there. Our surname was changed from Guarnieri when my greatgrandfather came to America.
Crissy Guarnere <crissyds@hotmail.com>
Beaumont, TX USA - Monday, September 17, 2001 at 22:59:41 (PDT)
---
Geige von Guarnerius Fecit aus Cremona zu verkaufen. Die Geige ist in einem sehr gutem Zustand und hat einen wunderschönen Klang! Tel. +43/3614 20018 Um € 4.400.- zu verkaufen
Pausch <r.pausch@gmx.at>
Rottenmann, Austria - Monday, September 10, 2001 at 02:33:23 (PDT)
---
I am trying to obtain information on a violin with a label of Joseph Guarnerius fecit Cremonae anno 1736 IHS. Do you have a list of how many, & to whom these were sold, and the what the value of these violins are now? Any information would be greatly appreciated.
B.Addison <webrunr@msn.com>
Lafayette, LA USA - Saturday, September 01, 2001 at 21:00:23 (PDT)
---
I am trying to obtain information on a violin with the label
B.Addison <webrunr@msn.com>
Lafayette, la USA - Saturday, September 01, 2001 at 20:52:21 (PDT)
---
My mother was Pauline Guarnere. Her Dad was Guiseppe Guarnere and he immigrated to Pittston, PA from Sicily circa 1900. He later moved to Charleroi, PA (near Pittsburgh) and married Carmella Lombardo. Finally, he moved his family to Rochester, NY. His children were Paul, Pauline, Ed, Sam, Constance (Tina), and Mary. If anyone has any information about this family line, please e-mail me. I am compiling a family tree and would love to send you one.
Michael Salamone <msaalamo@twcny.rr.com>
Liverpool, NY USA - Saturday, August 25, 2001 at 18:48:55 (PDT)
---
Hello everyone!!! Wow... finally the guest book is back up and we can keep tabs on each other again :0) Just a quick update for all of you incase anyone wants to know... Well I'm 25 now and I'm engaged to Jonathan Fuchs. I currently live on Long Island in North Babylon,NY. I'm originally from Michigan and we will be having our wedding there in Jan 2003. I currently work at 1-800-Flowers.com and go to college at Briarcliffe College. I'm studying Computer Services Technology and Networking and hope to move up into the 1-800-Flowers.com IT department. Jonathan is thinking of going to medical school after he graduates May 2002. Also as many of you already know, I keep up on the Guarnieri Email Address Book... I will be working on the Address book over the next couple of weeks and reconstructing it. If there is anyone that needs/wants to be added to the page or any information that needs to be changed, please email me as soon as possible so that I can make the necessary changes. Thanks and hope to hear from you all!!! Keep posting!!!
Michele <michele@guarnieri.com>
North Babylon, NY USA - Saturday, August 25, 2001 at 10:03:38 (PDT)
---
were originally from cheshire connecticut but we recently moved. proud to be italian and proud to be a guarnieri :)
Livia Anne Guarnieri <OliveQ@aol.com>
torrance , ca USA - Friday, August 24, 2001 at 19:22:39 (PDT)
---
We are Looking A business partner, :SHRIMP' Culture And Prossesing
Zabid Hossain <zabid@bdcom.com>
Satkhira., BD Bangladesh - Thursday, August 23, 2001 at 07:26:55 (PDT)
---
Hi! All I have been a friend to the Guarnieri's since 1945 still am, nice to see the history coming together, thanks to Anthony, and friends, good job..
Mary Ann (GoGo) <nillsing4u2@aol.com>
smiths creek, mich USA - Tuesday, August 21, 2001 at 13:45:51 (PDT)
---
HI Tuna, Janice and Kiddos --- it is so GOOD to sign again a Guest Book I discovered praticaly in the FIRST DAYS --- which led to a GOOD friendship, isnt it so? HAVE A WONDERFUL Family Reunion tomorrow - who knows? I may come from BRAZIl for the next! Love and Laughter and Peace - CECE & family (sons Flavio and Paulo, Erika, and the grandsons Francisco (17), Carolina (12 today - she is in DISNEY!) and Lucas - 3 on the 20th September).
Cecilia (Guarnieri) Thompson <cecithompson@uol.com.br>
São Paulo, SP BRAZIL - Saturday, August 18, 2001 at 19:43:32 (PDT)
---
The Guestbook is Finally Back !!!,,, "This is a Test",, Hope to see Everyone at the Family Reunion this Sunday August 19th at 2:00 pm in Utica Michigan at Auntie Marie's place,, For Information Please click on the reunion link from the opening Home Page,,,
Anthony J. Guarnieri <anthony@guarnieri.com>
Warren, MI USA - Saturday, August 18, 2001 at 08:05:10 (PDT)
---
I have a violin and the inside label says Iofeph Guarnerius filius Andreae Fecit cremone fub titilo S. Teresie 1745 Is this real or fake? While viewing this website I did not see any label dates of 1745
Holly <lunaraltha@yahoo.com>
USA - Saturday, August 18, 2001 at 01:28:11 (PDT)
---
Know someone who has an old violin signed by Joseph...dated 1724...no idea of its worth, nor where to go with it if he decides to sell.
Irene Ultimo <IreneUlt@aol.com>
Fort Lauderdale, FL USA - Thursday, August 16, 2001 at 09:59:33 (PDT)
---
Nice site...
wallpapers <kbmlaku@sailormoonfan.com>
USA - Wednesday, August 15, 2001 at 18:03:09 (PDT)
---
My mothers maiden name is Martinazzi. He great grandfather was Enrico Martinazzi for Pavia. Could we be related? Sincerely, Susan J. Caswell
Susan J. Caswell <mmcazz@aol.com>
Hudaon, FL USA - Wednesday, August 15, 2001 at 10:46:43 (PDT)
---
Bonjourno y'all! We(my husband's family) are also Guarnieri's who hail from Neirone. My husband's grandparents emmigrated to the US twice! On the first occassion his gradmother, Catarina Messabologna Guarnieri, did not like America and returned home with his father and four other children (three of whom had been born in Warren, Ohio). When WWI broke out in Italy, she decided that Warren wasn't such an awful place afterall! His grandfather, Francesco Guiseppe, (translated as Frank George by immigration) opened a sweet/ice cream shop (gelateria) in downtown Warren. The family grew to nine children, only two of whom are still alive. They both still live in Warren. Sarah, a homemaker who married a local physician, can remember living in Neirone as she went back to Italy as a toddler and remained there until she was nine. Fred, a lawyer, does not remember much as he was very young upon their return. What my husband's father remembered most vividly was the treatment of foreigners in Warren -- especially in school. Apparently, their speech and accents caused them to be treated as if they were ignorant and low class. Their heads were often checked for lice. He was very bitter about being singled out as a child for their differences. He went on to be a successful phycisian, so I suppose it didn't hurt that much! The family had only one remaining member in Neirone -- Uncle Gus (Augustino), who passed away some time in the late eighties. He would visit Warren occasionally and often sent packages of his dried herbed mushrooms. I miss them terribly for my risotto! He did not live in the orginal home of my husband's family. Apparently, Francesco Guiseppe had a fresco painted on the ceiling of his bedroom as a wedding gift to his wife. I do not know who currently resides in the old home, but apparently when members of my husband's family have visited over the years, they have been welcomed in to view the fresco! Perhaps we could solicit someone to photograph the ceiling for us! We have never visted Neirone, though we have been four or five times to Italy. We will have to make a "roots" visit some day -- perhpas you should try to hold a giant Guarnieri re-union in Neirone some day! That could be quite and event! i have another suggestion as well. Perhaps one of your web page items could be a recipe file. We have some wonderful family recipes to share. (and stories too) Food is of course the center of our family life and both the men and women, at least on this side of the family, are wonderful cooks! I enjoyed reading your page and will check back periodically to see what develops. Grazie and Ciao for now Barbara Finn Guarnieri
Barbara Finn Guarnieri <tguar@home.com>
Towson, MMMMd USA - Monday, March 05, 2001 at 13:14:21 (EST)
---
Hi to all other Guarnieris (and derivatives of), from south London in England. I don't know if we are related, but it's nice to see so many Guarnieris anyway! When I was a young girl I hated my surname because I couldn't remember how to spell it. These days I've mastered the spelling and am proud to have such an usual name. Now I've discovered this website, I'll be paying it regular visits to see what the Guarnieris of the world are up to.
Gina Anna Maria Guarnieri <gina.guarnieri@zsl.org>
London, England - Monday, March 05, 2001 at 12:12:43 (EST)
---
I live in Bologna,Italy and I thank very much your effert for the web site on our surname. Carlo Guarnieri
Carlo Guarnieri <guarnieri@biocfarm.unibo.it>
Bologna, Italy - Saturday, March 03, 2001 at 05:18:24 (EST)
---
I'm not sure what the connection is but my family (Frank John Neumayer, Sr./Irene Elna Brockemeier and children) are listed on your family tree.
Marli Irene Neumayer <mneumayer@mindspring.com>
Seattle, WA USA - Sunday, February 25, 2001 at 21:00:18 (EST)
---
I was surprised to see so many Guarnieri's out there. Very impressed by the web site and will use it to help me research Family Tree. Thank you
Anna Maria Guarnieri <Bufordlucky@aol.com>
USA - Saturday, February 24, 2001 at 18:42:27 (EST)
---
Wow! I can't believe I've finally found a web page dedicated to Guarnieri/Guarniere's! I am trying to trace my family tree and found your page. It could be possible that my surname has changed over the years...Keep up the good work, lets keep the family going strong everyone! I'm proud to be a memeber of such a prestigious family!
Lewis Guarniere <gwino_99@yahoo.co.uk>
London, England - Tuesday, February 20, 2001 at 16:53:25 (EST)
---
Do not know exactly how am related, but see I am included in your family tree
Dale Lenz <dale@streamlinelogistics.com>
Ames, IA USA - Monday, February 12, 2001 at 22:47:05 (EST)
---
A wonderful site. I enjoyed the history of the Guarnieri family and violins. I admire the writing of Christine Guarnieri. I am hoping to publish some of her performance scripts (words)(poems, radio drama) in a book I am editing. Her father was the American jazz musician John Guarnieri.
Edmond Chibeau <chibeauE@EasternCT.edu>
Willimantic, CT USA - Monday, February 12, 2001 at 20:45:53 (EST)
---
I'm only wtitting cause i found a site on my last name,so i'm happy to shared my all of you thanks and ciao please visit my homepage and dont forgrt to send me some e-mail's .antonio.
Antonio Guarnieri <antonio247@caramail.com>
st -leonard, QC Canada - Sunday, February 11, 2001 at 21:36:43 (EST)
---
just looking around
vincent hollis <vincenthollis@hotmail.com>
collinwood, tn USA - Sunday, February 11, 2001 at 18:15:51 (EST)
---
Please correct my email address under my name currently listed on your site. My email address is janie@janieg.com and my website is www.janieg.com. Thank you so much! Janie Guarnieri
Janie Guarnieri <janie@janieg.com>
Raleigh, NC USA - Tuesday, January 30, 2001 at 21:09:17 (EST)
---
Was wondering if Granieri is another spelling for Guarnieri. Has anyone heard of the Granieris from Salerno, Italy? George Granieri came from Salerno, Italy, only I am not exactly sure as to what year. My father-in-law was born in 1932, so his father probably traveled in either in the late 1800s or early 1900s. His name is on the Ellis Island Wall of Immigrants. Hope to hear from someone who might have any information or ideas as to how I can continue my reasearch. Please e-mail directly. Thank you.
Marilyn Granieri <m_granieir@yahoo.com>
Parlin, NJ USA - Tuesday, January 30, 2001 at 15:40:56 (EST)
---
i miei congratulazioni per tutti i discendenti del miracoloso lutiere cremonese---e il desiderio di che la tradizione sia viva ancora, trecento anni dopo!
guillermo
USA - Sunday, January 28, 2001 at 22:29:09 (EST)
---
I am researching my grandfather's violin. Thanks to your web page, I am fairly certain that the violin that I have is a reproduction of Joseph Guarnerius fecit. And according to your information repos are worth $300-$3,000, so I'm going to have an expert at Sotheby's take a look at it, just in case it might be an original. Your site was the most informative place on the web for what I needed. Thanks and best to all of you. Peggy
Peggy Jones <PeggySJones@excite.com>
Huntley, IL USA - Saturday, January 27, 2001 at 15:57:53 (EST)
---
I was searching for information about Roccatagliata, the home of my ancestors, and found your web site. How surprised I was to find the name Gardella mentioned several times! My daughter lives in Florence and I'm trying to gather information for her so she can do some "research" about the Gardella family. Your site is wonderful! Are there any CT Gardellas out there? Jill Gardella Butke, Shrewsbury, MA jbutke@massed.net
Jill Gardella Butke <jbutke@massed.net>
Shrewsbury, MA USA - Friday, January 26, 2001 at 13:21:00 (EST)
---
I love your website. I happened to stumble upon it looking for a different violin site. But i'm glad i did because i love to learn about violin history and tradition...
Robert <GuiseppeGuarneri@aol.com>
Md USA - Thursday, January 25, 2001 at 01:41:18 (EST)
---
My mom is Frances Marie Guarnieri. I found this site to be very fun and interesting. Proud to have come from such a great family.
Sharon Pearce <spearce1@neo.rr.com>
Lodi, Ohio USA - Wednesday, January 24, 2001 at 16:20:03 (EST)
---
Hi,just thought I would sign it just basically to say hello so here it goes "HELLO"
Donal reynolds <Reynails@hotmail.com>
Dublin, Ireland - Wednesday, January 17, 2001 at 17:52:44 (EST)
---
Hello to all of the friends and family of the Guarnieri's
Barbara A. Guarnieri
Centerline, MI USA - Monday, January 15, 2001 at 20:12:58 (EST)
---
What a great site, does anyone know if my last name is a decent from Guarniri? Thanks
Joseph Guarnere <Jgua3@aol.com>
Colorado Springs, Co USA - Monday, January 15, 2001 at 12:16:54 (EST)
---
All those Guarnieris i have been looking for GUAINIERE this is as close as i can get,could i have a spelling mistake in the family name or are there any Guainiere;s. Any help would be much appreciated. regards Andy GUAINIERE
andrew Guainiere <andrew.guainiere@thelondonpoet.com>
london, england - Thursday, January 11, 2001 at 12:10:56 (EST)
---
FASCINATING...PROUD OF YOU AND OUR NAME
fran faro{guarnieri} <faro@core.com>
strongsville, oh USA - Friday, January 05, 2001 at 12:12:36 (EST)
---
related by marriage to Frank Blando
Dedree Drees <ddrees@ccbc.cc.md.us>
baltimore, md USA - Thursday, January 04, 2001 at 12:43:48 (EST)
---